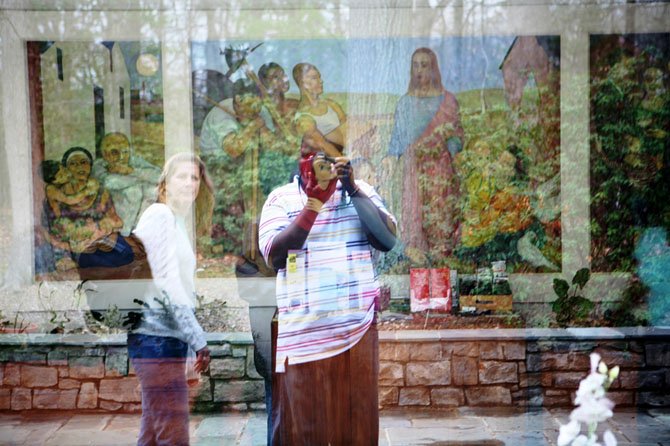 Joan Brady inspired TW, one of the foster youth, to learn photography. This is his award-winning photo for The Voices for Change contest. Joan Brady is pictured in TW's photograph.

Stories this photo appears in:

Joan Brady gives foster children needed exposure.
On Monday, Sept. 10, 2001, Joan Brady of Great Falls had just started a three-month sabbatical from her job with an Internet company. Newly-married, Brady, who was 36 years old at the time, was exhausted from 80-hour work weeks in a rigid corporate environment. She wanted time that fall to contemplate what to do next with her life. The next day provided answers and a sense of urgency. It was Tuesday, Sept. 11, 2001. The terrorist attacks, and the moving stories of heroism and tragedy on 9/11, indelibly left their mark. Brady, like many Americans, was inspired to do something new, to take more chances, to change direction.