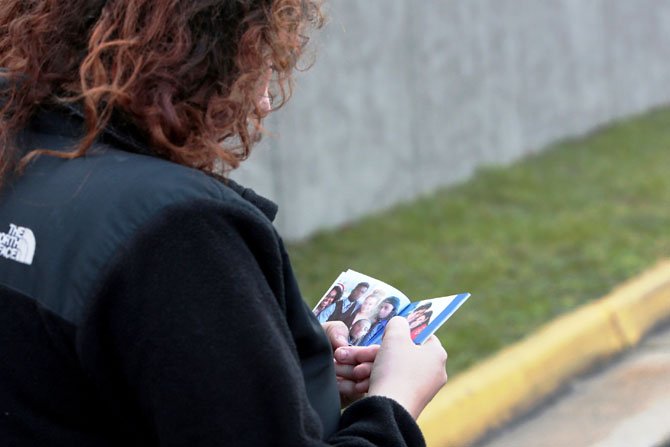 Brady photographed a 15-year-old girl in the program looking at one of the little books Brady creates for the children so they have pictures from each of the events.

Stories this photo appears in:

Joan Brady gives foster children needed exposure.
On Monday, Sept. 10, 2001, Joan Brady of Great Falls had just started a three-month sabbatical from her job with an Internet company. Newly-married, Brady, who was 36 years old at the time, was exhausted from 80-hour work weeks in a rigid corporate environment. She wanted time that fall to contemplate what to do next with her life. The next day provided answers and a sense of urgency. It was Tuesday, Sept. 11, 2001. The terrorist attacks, and the moving stories of heroism and tragedy on 9/11, indelibly left their mark. Brady, like many Americans, was inspired to do something new, to take more chances, to change direction.