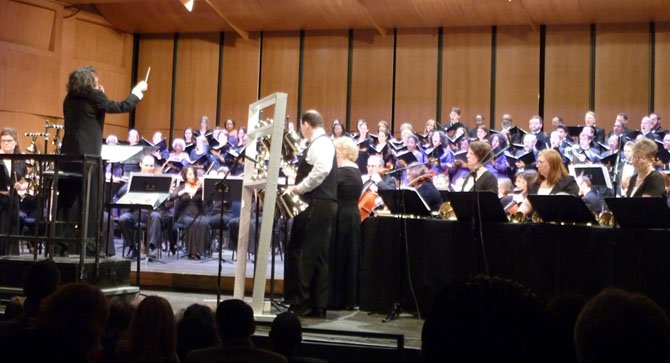 Maestro Kim Allen Kluge conducts the Alexandria Symphony Orchestra in the Feb. 10 concert celebrating his 25th year with the ASO.
Stories this photo appears in:

ASO concerts marks 25th anniversary of Kim Allen Kluge.
Showcasing talent from throughout the city, the Alexandria Symphony Orchestra celebrated the 25th anniversary of Maestro Kim Allen Kluge with a weekend of concerts Feb. 9 and 10 that featured the world premiere of River Poem, an original piece by Kluge and his wife Kathryn Vassar Kluge.