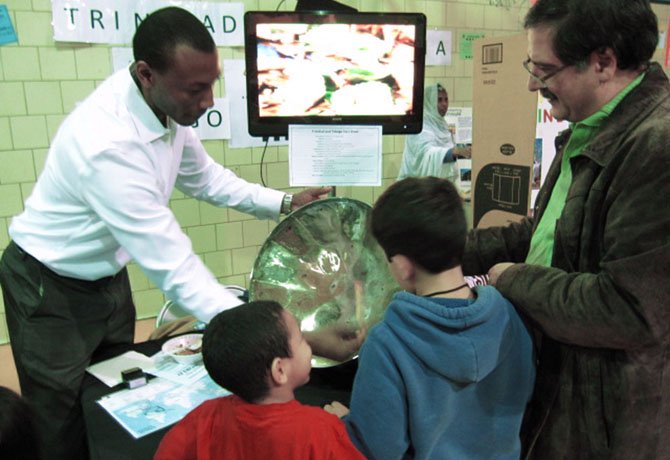 A steel drum was one of the instruments on display during a multicultural festival at Wayside Elementary School in Potomac, Md. The event was part of the school's Black History Month observance.
Stories this photo appears in:

What some area schools are doing to celebrate Black History Month.
The sound of steel drums vibrates through the air of a crowded auditorium in Potomac, Md. In McLean, elementary school girls share their understanding of the struggles of Rosa Parks. A group of second graders from Alexandria treks to downtown Washington to see the massive memorial statue of slain civil rights leader Martin Luther King Jr.