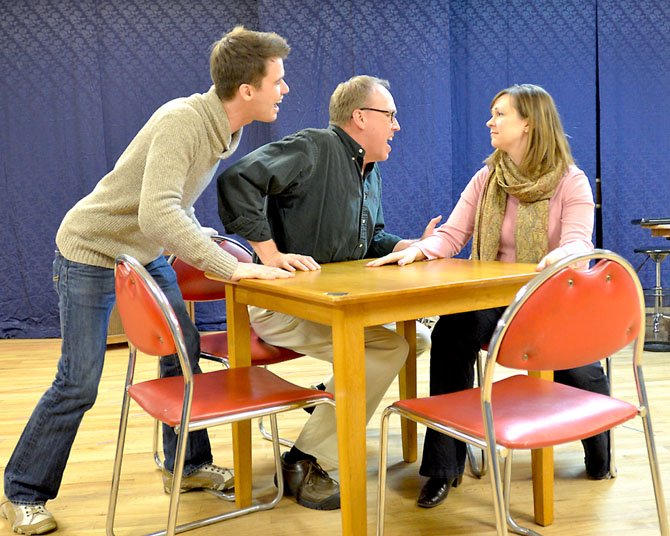 From left, Terry Barr in his role as Gabe, Harv Lester in his role as Dan, and Jolene Vettese in her role as Diana in a rehearsal for the Reston Community Players' production of the "Next to Normal."
Stories this photo appears in:
Reston Community Players to present "Next to Normal."
A "cathartic, powerful rock musical, with a hopeful ending and a great honesty to it" is the way director Andrew JM Regiec describes the next Reston Community Players production, the Pulitzer Prize and Tony Award recipient "Next to Normal." With a score of about three dozen songs "Next to Normal" tells the story of a suburban family battling personal demons "through a fast-paced story-telling and the heightened emotions that music can bring," said Regiec.