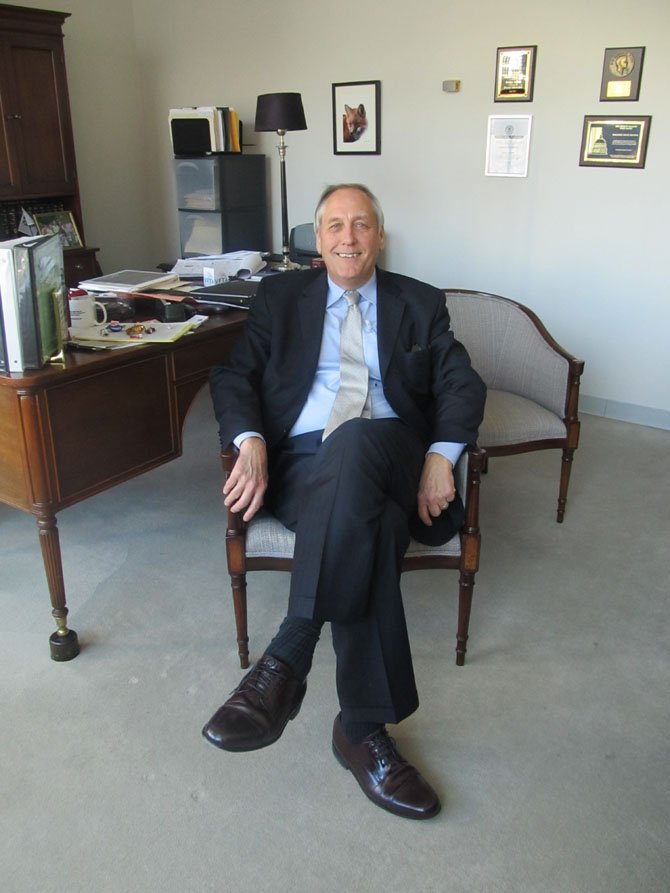 State Sen. Dave Marsden (D-37) in his Richmond office last February.

Stories this photo appears in:
Where to find Del. David Bulova bartending (maybe), and feel free to call Senator Marsden.
The possibilities for getting involved in a new community are endless. Throw yourself a "welcome to the neighborhood party" by having your new neighbors over. Join a civic club, Lions, rotary, etc. Join a church, the PTA, or the political party committee of your choice. Just don't sit there … get started today!