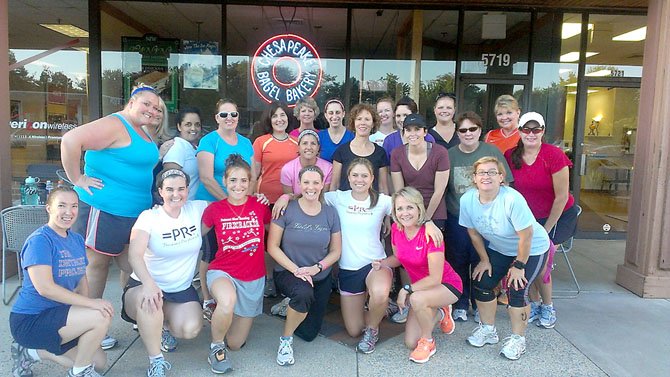 Members of Kelly Kavanaugh's Running 101 class strike a group pose after a workout. Sixteen women are making the trip down to Disney World to do their best impressions of Tinkerbell in running shoes.
Stories this photo appears in:

Members of Potomac River Running training program have been preparing since September.
When contemplating Disney princesses, one immediately thinks of fairy godmothers and pumpkin carriages, flying carpets and pet tigers, flaming red hair and fishtails. Inner strength is a characteristic these women share—one of which we are quick to remind young girls—and so is rescue-ability. But for 16 local female runners who have been training since last fall to complete a half marathon, the Disney Princess is all about being their own hero.