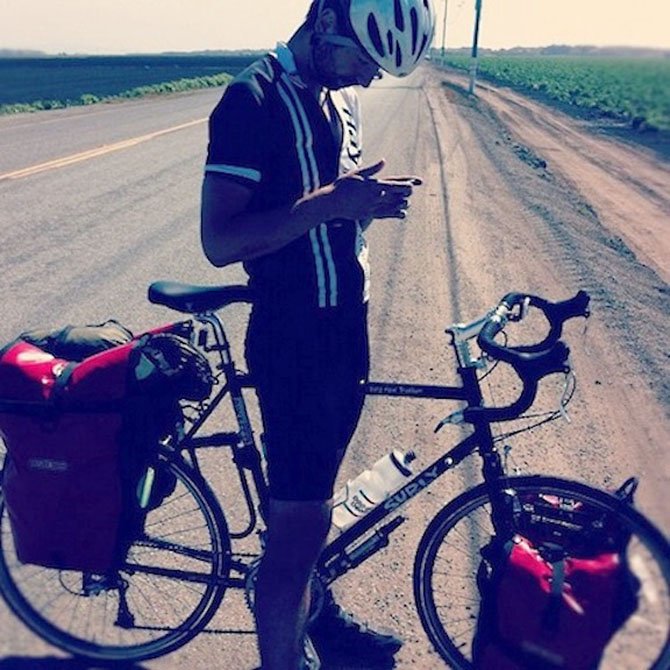 Paisley getting ready for a bike ride in Monterey, California.
Stories this photo appears in:

Joe Paisley runs an online community for cyclists to network and share common interests.
With spring right around the corner, it's the perfect time to start thinking about pulling your bike out of the garage and taking a break from the congested automobile commute with a fresh change of scenery. But cycling aficionado Joe Paisley will not let cold weather keep him off the pedals. Even in 19—degree weather, Paisley keeps his enthusiasm for cycling alive and works to spread bicycle advocacy on and off the bike.