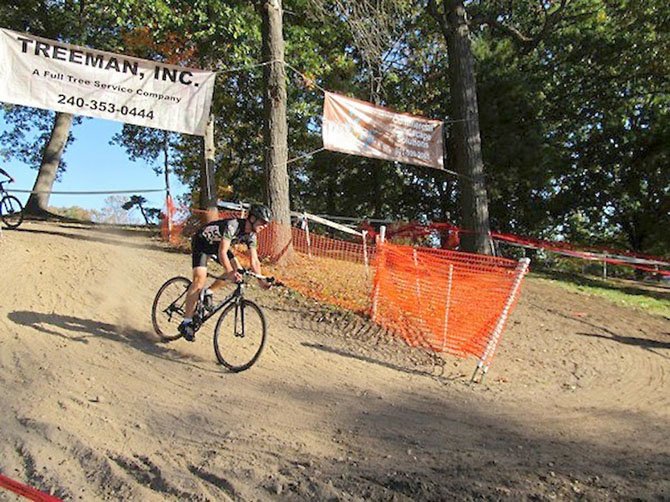 With spring right around the corner, it's the perfect time to start thinking about pulling your bike out of the garage and taking a break from the congested automobile commute with a fresh change of scenery. But cycling aficionado Joe Paisley will not let cold weather keep him off the pedals. Even in 19—degree weather, Paisley keeps his enthusiasm for cycling alive and works to spread bicycle advocacy on and off the bike.
Paisley, an alumnus from the Communication Department of George Mason University, developed a biking interest in 2009 after returning home from a four-year deployment in the U.S. Navy. That interest quickly became a passion when he fused cycling and his education in public relations to bring to life an idea he came up with after taking a class in Business and Professional Communication. In October 2011, he created the Pedal Collective website to promote an online community for cyclists to network and share common interests.
"Nothing like it necessarily existed at the time. It was sort of an epiphany for me," Paisley said.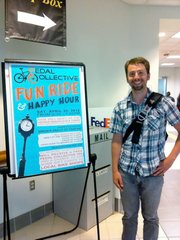 THE PEDAL COLLECTIVE allows fellow cyclists to interact, map bicycle routes, share pictures, post blogs and create events. The site has attracted hundreds of cyclists across the country along with the Pedal Collective Facebook page, which has gained more than 1,000 followers since its inception in late 2011.
Paisley is channeling his time and effort to advance the Pedal Collective as an entrepreneurial venture. In a recent interview with a software startup company, he was asked to create a mini-documentary as a pitch for his website to submit to a national entrepreneurship summit in Tennessee. Paisley is currently working with Adobe and Flash programs to design graphics for an animated series and an informative book on cycling.
"Building a website has a lot to do with generation of content. It has to be something worthwhile, unique and comprehensive," Paisley said.
As an undergrad at Mason, Paisley actively worked to promote the bike culture on campus and throughout Fairfax. Last November he held The Felix 24, a 24-mile bike ride around Lake Accotink and Fairfax Cross Country Trail, to replicate the distance that BASE jumper Felix Baumgartner experienced when he set the world record for his supersonic jump in October 2012. The event attracted 25 participants and raised more than $75 in donations for a nonprofit cycling organization.

On April 28, 2012, Paisley hosted the Pedal Collective Fun Ride and Happy Hour, a 10.44-mile bike ride through Fairfax followed by a happy hour session at Brion's Grille. Paisley and an assembly of students held a public relations campaign on the Mason campus to promote the event and register participants. Local bike shops and independent public relations firm Commonwealth Consultants helped sponsor the ride through monetary and equipment donations. The event turnout resulted in 15 participants and raised more than $60, which went toward the Tour de Cure for the American Diabetes Association and 1Love Bicycle Advocacy Tour.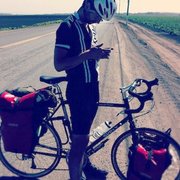 PAISLEY PLANS to attend the United Bicycle Institute in Oregon this September to take classes in bicycle mechanics, maintenance and professional repair. He looks to a prospective career in bicycle manufacturing or starting an independent bike and repair shop.
Crazy about cycling or just want to learn more about bikes in general? Visit http://www.thepedalcollective.com/ to check out videos, photos and information on upcoming biking events.