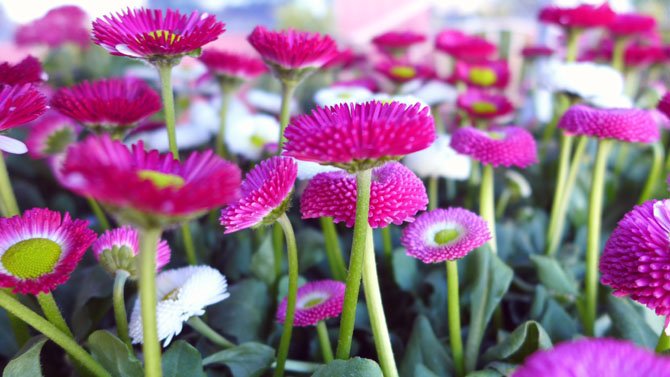 English daisies add bright bursts of color to spring gardens.
Stories this photo appears in:

Local experts tell you what you should do now, in spite of the cold weather.
It doesn't feel like spring. Last week's snow made it seem like warm weather might never arrive, so planting a garden might be the last thing on your mind. However, local gardening experts say this is the ideal time to start preparing your landscape to yield colorful spring foliage. Bill Mann, of Behnke Nurseries in Potomac, Md., said spring garden preparation plans differ from year to year. "It depends on the landscape beds you have and whether or not you're planning to put in a vegetable garden," he said.