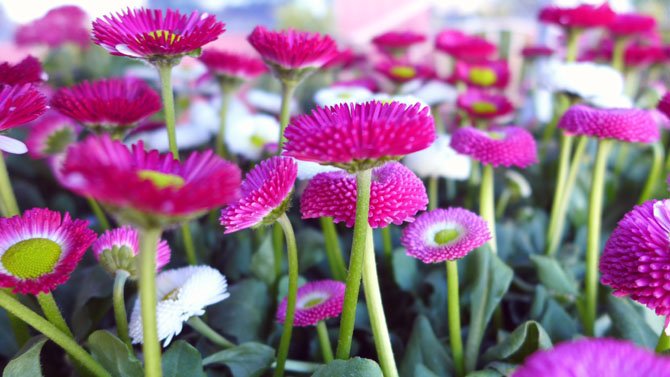 It doesn't feel like spring. Last week's snow made it seem like warm weather might never arrive, so planting a garden might be the last thing on your mind. However, local gardening experts say this is the ideal time to start preparing your landscape to yield colorful spring foliage.
Bill Mann, of Behnke Nurseries in Potomac, Md., said spring garden preparation plans differ from year to year. "It depends on the landscape beds you have and whether or not you're planning to put in a vegetable garden," he said.
"This is the time to inspect shrubs for damage that might have been broken during the snow load," said David Watkins of Merrifield Garden Center, which has locations in Fair Oaks, Merrifield and Gainesville, Va., Don't go overboard, however: "You don't want to prune plants before they bloom. A good rule of thumb is to prune a flowering plant right after it blooms."
Instead, spend some time tidying up.
"Right now is the time to fertilize your shrubs, remove old mulch, put down new mulch and just clean up," said Watkins. "Everybody is sick of winter, especially this winter. This is the time to clean up old leaves. Because the winter has been so cold, there are going to be some plants that won't have made it."
"In March, a lot has to do with inspecting the yard for winter damage," saud Mann. "This is a great time of the year to look for insect damage and deer damage."
Mann expects extensive deer damage this year. "Deer didn't have much to eat except for plants like azaleas and rhododendrons."
Insect damage is less obvious and more difficult to identify. "This is the time to do damage-control by using safe or organic-based products like neem oil," said Mann. "When sprayed on plants, it smothers insect eggs or some insects in the larva stage. It also kills stinkbugs. If you can see them, you can control them. You can use a higher concentration this time of year and it is a lot safer and easier on the environment. It reduces bad bug populations and is safe over all."
WHILE EAGER GARDENERS may be excited to start planting spring flowers in their newly cleaned plots, Watkins offers a caveat: "It is a little early for most annual flowers in pots on patios, but you can plant annuals like pansies, which are cold season annuals," he said. "They don't like heat, so in June they start to whither. Then you can put other flowers in like petunias and geraniums."
Watkins recommends planting hearty, ornamental shrubs in patio flowerpots and surrounding them with flowering plants to ensure year-found foliage. "A nice thing to do in pots is plant a woody ornamental," he said. "It is nice to have plants in the pots that stay year round. I put a Japanese maple in a pot on my deck. In another pot I put ilex verticillata [winterberry] and I had red berries all winter long. In the spring, I'll put petunias in the soil around it, and around the edge I'll plant a flowering plant that will trail down over the pot from April to October. Then the rest of the year I'll get red berries."
Sowing grass seeds is also an ideal project to begin now. "The seeds won't germinate until it gets to be 52 degrees," Watkins continued. "So even if we get another snow storm, it helps work the seeds into the soil."
Randee Wilson of Nature By Design in Alexandria encourages the use of indigenous plants. "Look for sources for native plants — they help sustain our local wildlife. If we didn't have local plants, butterflies would be gone."
Native plants also require less maintenance. "Some native plants are cardinal flower, which is bright red; bee balm, also bright red; blue cardinal; iron weed, which has purple flowers, and native wisteria vine," said Wilson.
If a new patio is in your plans this spring, Watkins says to get started now. "We've been putting down putting patios all year long," he said. "A good garden center is going to get backed up when the weather is warmer. The sooner you start getting your job in the line, the better."