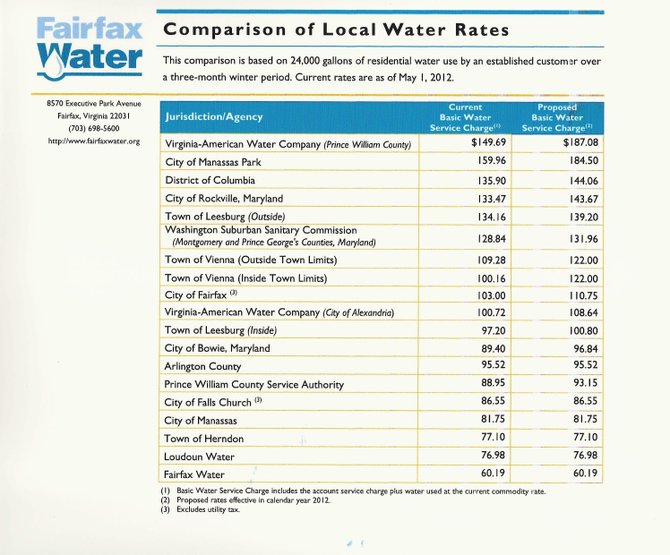 Water Rate Comparisons
Stories this photo appears in:
Mayor, council seek public input before April 9 vote.
In the next few days, City of Fairfax water customers will receive a letter from the City of Fairfax mayor and City Council with details about the proposed deal with Fairfax Water. The city will hold two public meetings at the Sherwood Community Center, 3740 Old Lee Highway, on Thursday, March 21, at 7 p.m. and Saturday, April 6, at 9 a.m. For more information, call 703-385-7850.