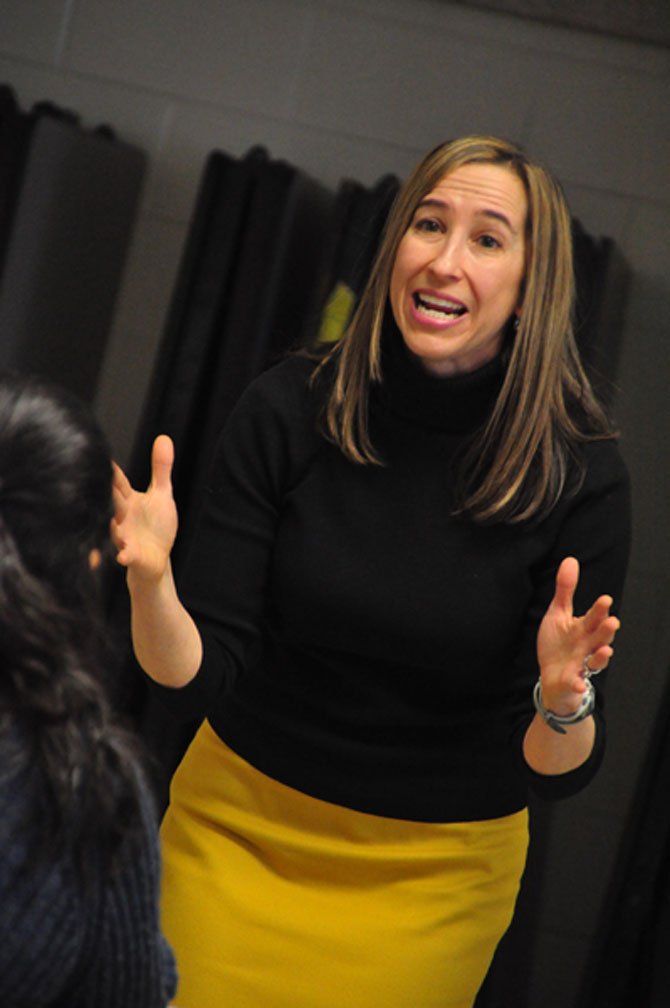 Michelle Kriebel, a presenter and educator, speaks at Spring Hill Elementary School Thursday, Feb. 21 about parenting issues.
Stories this photo appears in:

Michelle Kriebel gives strategies on dealing with peer pressure.
Parents from Spring Hill and Churchill Road Elementary School got a few lessons in parenting Tuesday, Feb. 21, at Spring Hill Elementary School. Educator and presenter Michelle Kriebel spoke to more than 40 parents about strategies parents can take to set boundaries for their young children and deal with external factors such as peer pressure.