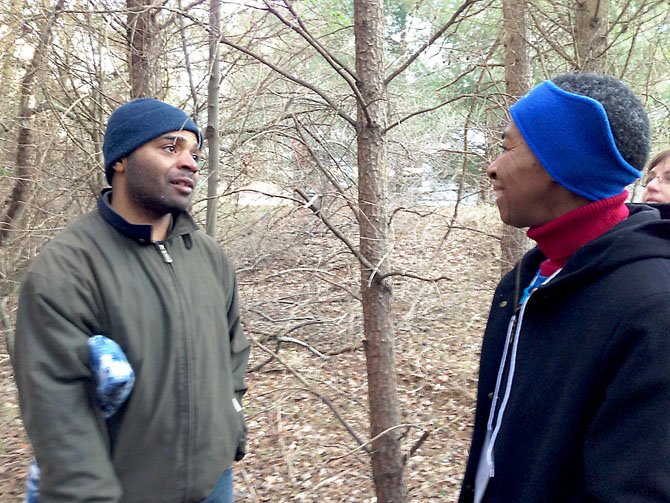 Cedric Smith, 40, has been homeless and living in a tent for the past five years. On Monday, Supervisor Cathy Hudgins (D-Hunter Mill) talked with Smith about resources available to help him find a permanent home.

Stories this photo appears in:

At 4 a.m., under a full moon, more than 200 volunteers fanned out across Fairfax County on Monday, Feb. 25, to identify the more than 300 people who are literally homeless, living in cars, on the street or in the woods around the county. Coordinated by the Fairfax-Falls Church Partnership to End Homelessness, the weeklong effort is part of the 100,000 Homes campaign, an intensive approach to identify and find homes for the chronically homeless.