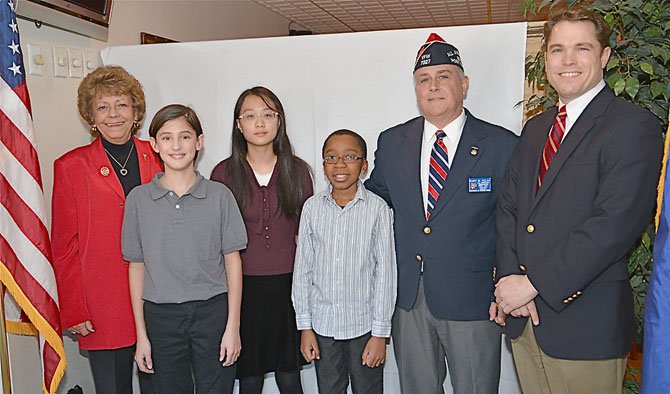 VFW Post 7327 Ladies Auxiliary President Linda Bond, Patriot's Pen Award first place winner Shane King, second place winner Sion Kim, third place winner Rishon Elliott, Post Commander Gary Kelch and Michael Collins, from Congressman Gerry Connolly's office. The winners were all sixth grade classmates from Keene Mill Elementary.

Stories this photo appears in:

Springfield VFW Post 7327 hosts annual award ceremony.
Sunday, Feb. 24, was the long awaited date for a fabulous awards ceremony, but if you are thinking of that other red carpet event, think again. The honorees for the Springfield Veterans of Foreign Wars Post 7327 and its Ladies Auxiliary Annual Awards really stole the show.