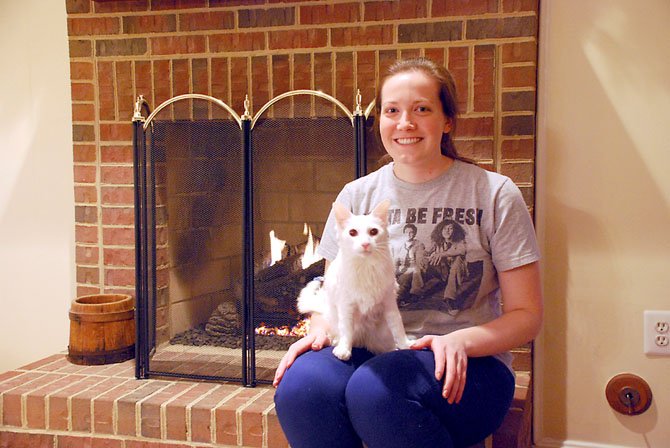 Emily Waickwicz of Fairfax Station sits with feline household matriarch Asa, a unique mixed breed from Iceland.

Stories this photo appears in:
Families grow with adopted pets.
The ASPCA estimates that nationwide, somewhere between five and seven million "companion animals" wind up in shelters each year. Of that number, 60 percent of dogs and 70 percent of cats are euthanized ... each year. The prominent humane organization also figures only about 20 to 30 percent of cat and dog pets were acquired from rescues and shelters.