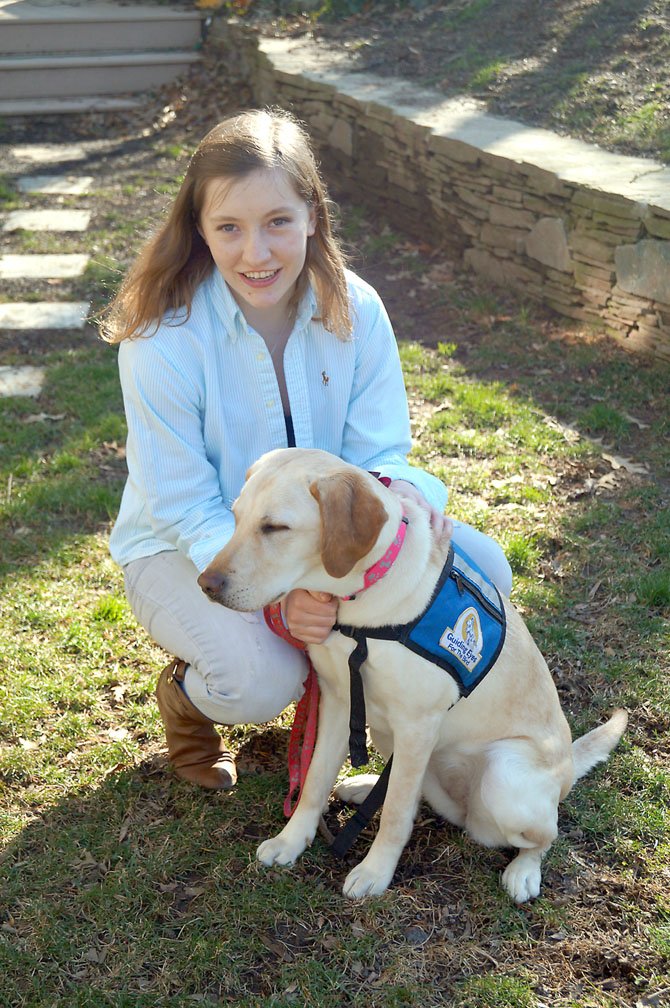 Bridget Kennerley of Burke area gives her dog Saki some basic commands, such as sit, stand, lie down and roll over, which she has learned throughout her training course in preparation for becoming a guide dog for people with visual impairments.
Stories this photo appears in:

When Guiding Eyes for the Blind dropped off Saki at Bridget Kennerley's house, they made sure to tell her what to expect from the young golden retriever on that first night. What they couldn't tell her, however, was how different her life would be every night after.