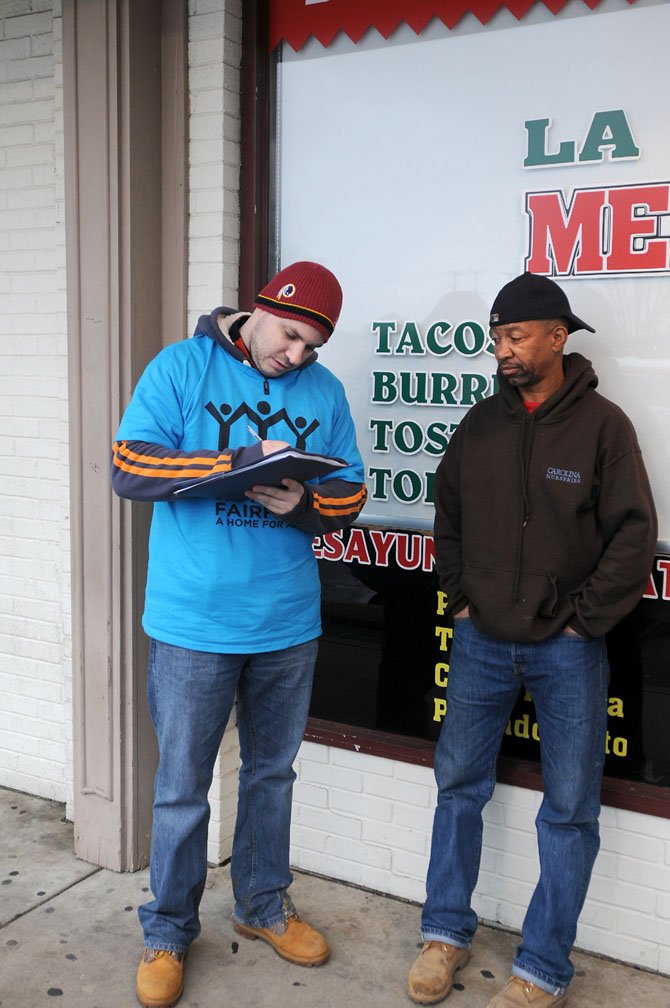 Scott Pitts, with Good Shepherd Housing, interviews Reginald outside an employment agency in the Lorton area on Wednesday morning. Reginald was just one of more than 140 homeless individuals that were interviewed in southern Fairfax County for the 100,000 Homes Campaign registry week.
Stories this photo appears in:

462 homeless interviewed during Registry Week, an intense effort to document Fairfax County's chronic homeless.
"We have to step up to this question. … Are we going to walk away from this tonight and say, 'That's just the way people live?' Well, it's not the way people should live." —Supervisor Cathy Hudgins (D-Hunter Mill)