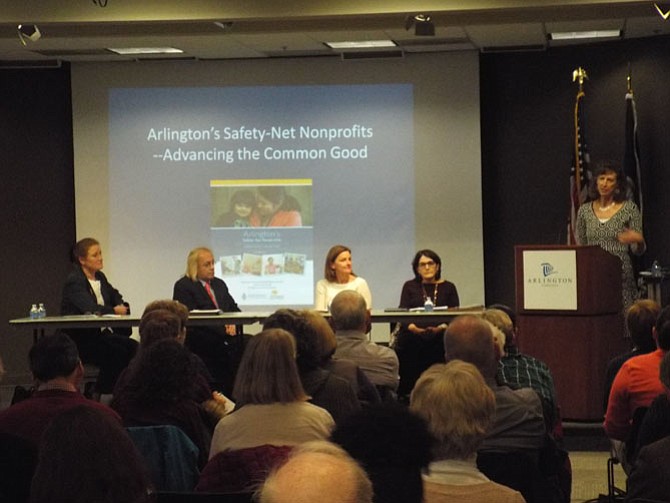 Anne Vor der Bruegge, report author and director of the Marymount Nonprofit Resource Center in partnership with the Arlington Community Foundation, at the podium. Panelists are: Anita Friedman, director, Arlington County Department of Human Services; Caroline Jones, executive director of Doorways for Women and Families; Charles Meng, executive director of Arlington Food Assistance Center; and Cynthia Dahlin, Arlington Thrive volunteer. The panel told attendees the safety-net nonprofits strive to be accessible and user-friendly to community members in their most vulnerable times.

Stories this photo appears in:

Arlington safety-net report draws crowd.
According to the U.S. Census Bureau, more than 17,000 Arlington residents are living at or below the Federal poverty level of $24,250 for a household of four.