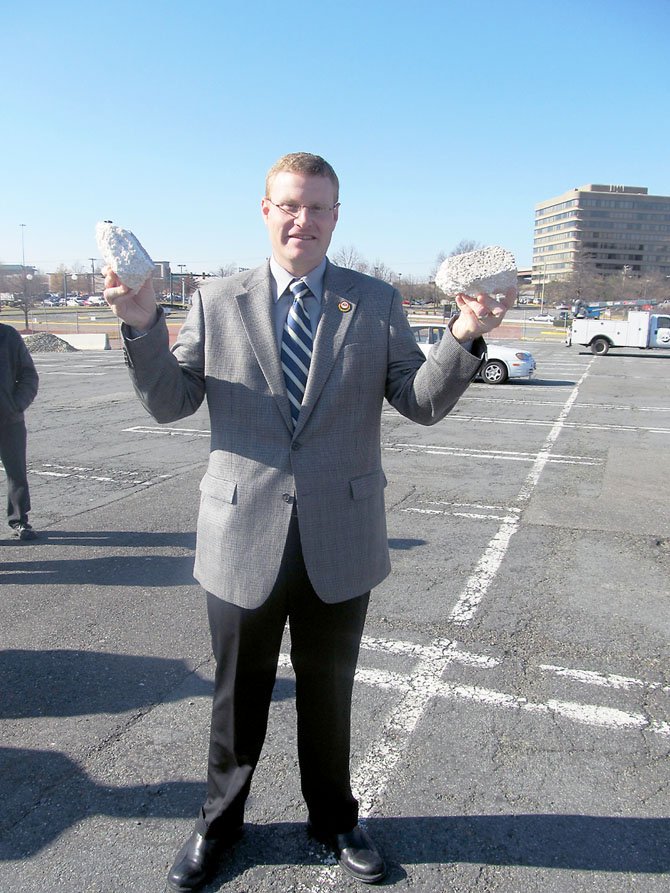 Supervisor Jeff McKay (D-Lee), who has been instrumental in pushing the Springfield Mall project forward, holds up chunks of Garfinckel's Department Store as souvenirs of the iconic mall's demolition, which began on Monday, Nov. 26 with the destruction of what was originally the upscale Garfinckel's (and later became a Sports Authority.) "The exterior demolition is a strong signal that the mall renovation is well underway," McKay said, adding that he keeps pieces of Garfinckel's in his office along with other remnants of Springfield's past.

Stories this photo appears in:
We asked local movers and shakers to tell us what headlines they'd like to see in the New Year, what issues will dominate the political agenda, what their New Year's resolutions are, and their Express Lane experiences. If our prognosticators are correct, the top three issues that dominated the headlines last year will again dominate this year. In order of priority: transportation, transportation and transportation.