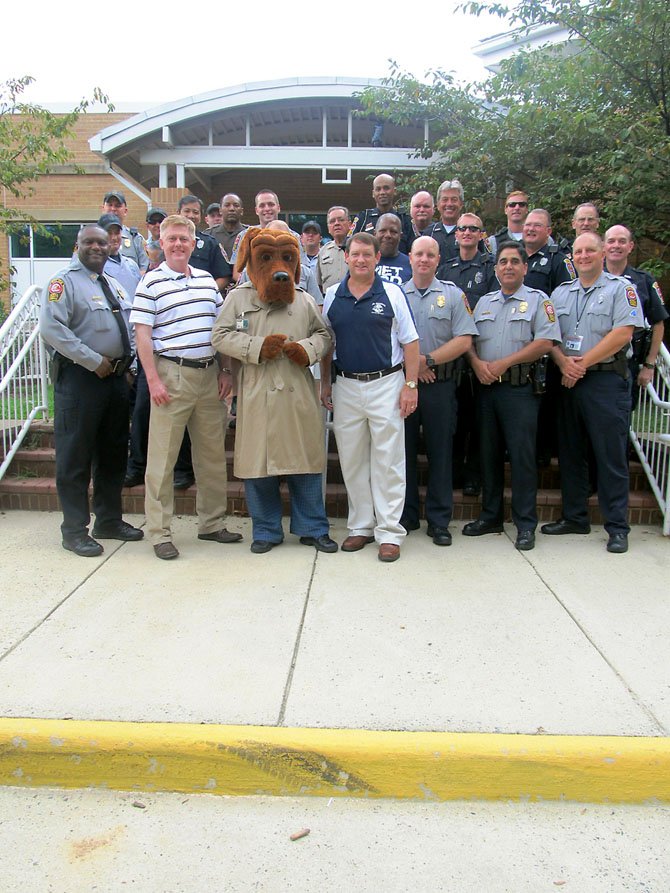 Supervisor Pat Herrity (R-Springfield), center, stands with McGruff as the crime-fighting bloodhound gets ready to take a bite out of crime during National Night Out events across Fairfax County in August. McGruff, the popular canine, started the night off at the West Springfield District Station, where he was joined by fellow law enforcement officers and Supervisors John Cook (to McGruff's right) and West Springfield Police Captain Joe Hill (next to Cook).

Stories this photo appears in:
We asked local movers and shakers to tell us what headlines they'd like to see in the New Year, what issues will dominate the political agenda, what their New Year's resolutions are, and their Express Lane experiences. If our prognosticators are correct, the top three issues that dominated the headlines last year will again dominate this year. In order of priority: transportation, transportation and transportation.