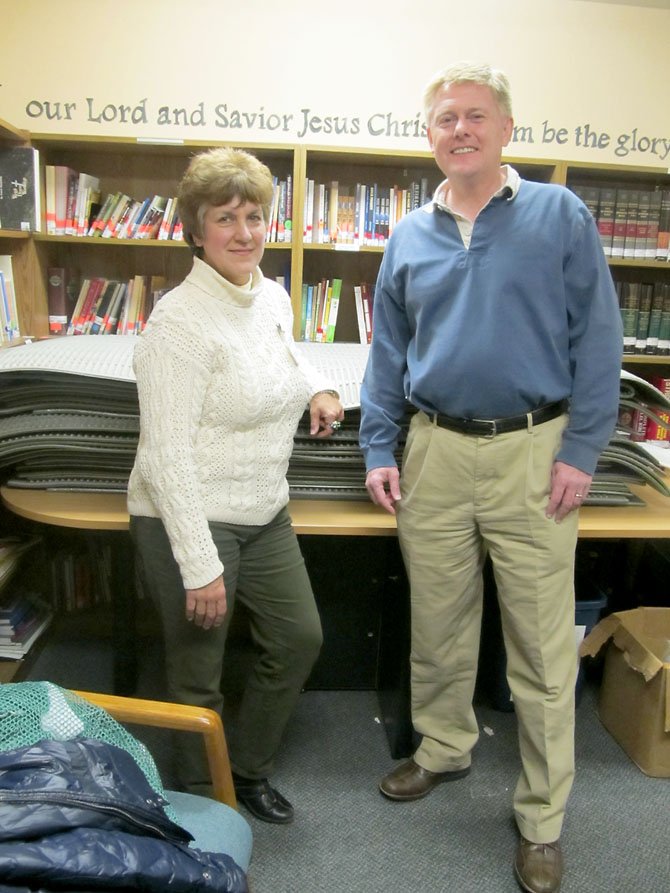 Supervisor John Cook with Burke United Methodist Church volunteer Barbara Nowak during the church's Hypothermia Prevention week on Dec. 21.

Stories this photo appears in:
We asked local movers and shakers to tell us what headlines they'd like to see in the New Year, what issues will dominate the political agenda, what their New Year's resolutions are, and their Express Lane experiences. If our prognosticators are correct, the top three issues that dominated the headlines last year will again dominate this year. In order of priority: transportation, transportation and transportation.