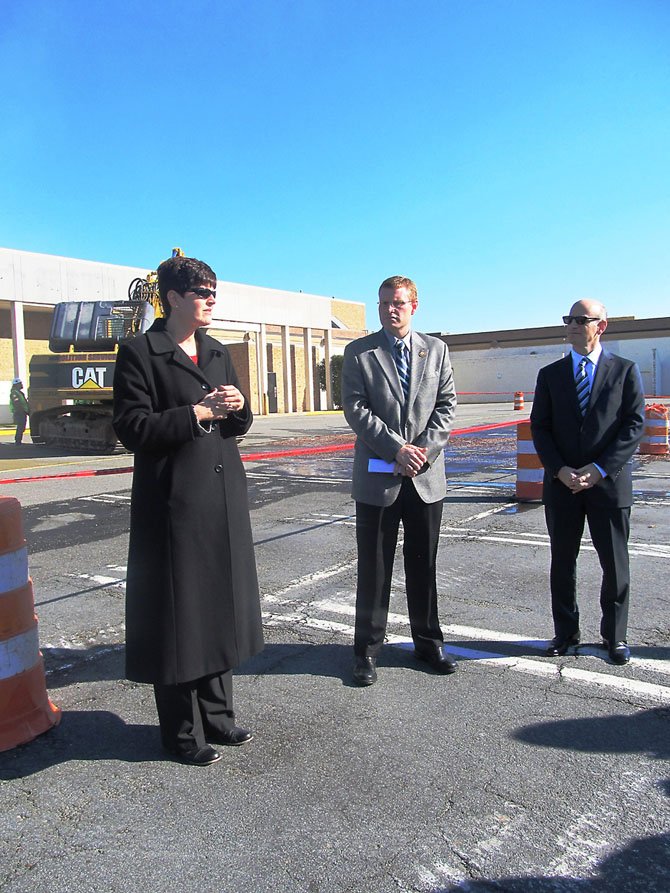 Nancy-jo Manney, the executive director of the Greater Springfield Chamber of Commerce, spoke during the news conference kicking off the long-awaited demolition of Springfield Mall. Manney, standing with Supervisor Jeff McKay (D-Lee) and Vornado/Charles E. Smith President Mitchell Shear, was unconditionally optimistic about the renovation of Springfield Mall last year, and she said she's "going for even more optimism in 2013" with her headline this year. (We all have our fingers crossed for this one.) For more information on the chamber, go to www.springfieldchamber.org.

Stories this photo appears in:
We asked local movers and shakers to tell us what headlines they'd like to see in the New Year, what issues will dominate the political agenda, what their New Year's resolutions are, and their Express Lane experiences. If our prognosticators are correct, the top three issues that dominated the headlines last year will again dominate this year. In order of priority: transportation, transportation and transportation.