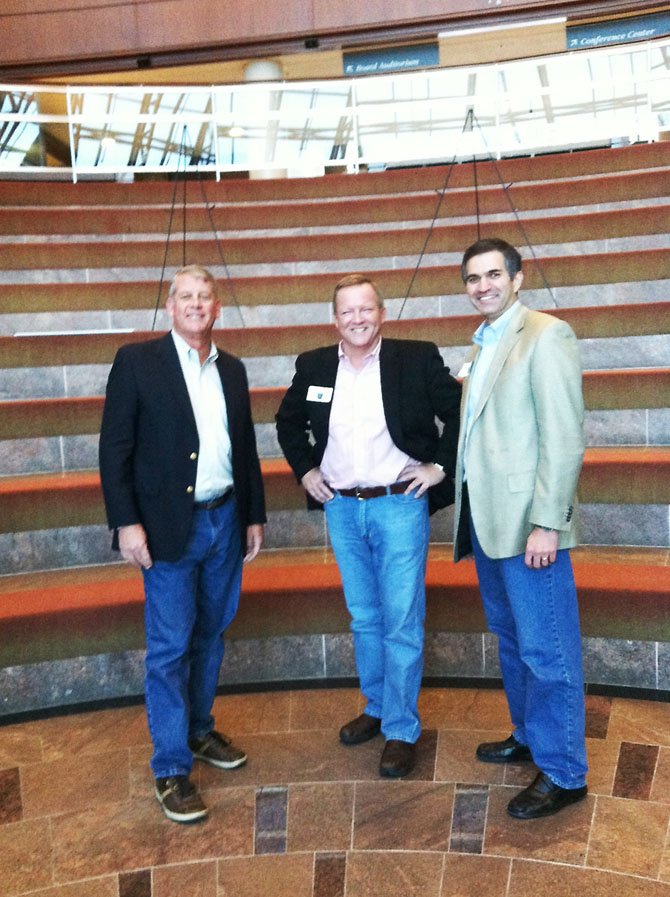 Jim Corcoran is president and CEO of the Fairfax County Chamber of Commerce. On Dec. 14, Corcoran (center) put on a pair of jeans to support Jeans Day 2012, an initiative to support the effort to prevent and end homelessness in Fairfax County. He is standing with Jeans Day supporters Michael O'Reilly, (left) chairman of the governing board at the Fairfax-Falls Church Community Partnership to Prevent and End Homelessness and Dean Klein, director at the Office to Prevent and End Homelessness (OPEH). For more information on the Fairfax Chamber, go to www.fairfaxchamber.org.
Stories this photo appears in:
We asked local movers and shakers to tell us what headlines they'd like to see in the New Year, what issues will dominate the political agenda, what their New Year's resolutions are, and their Express Lane experiences. If our prognosticators are correct, the top three issues that dominated the headlines last year will again dominate this year. In order of priority: transportation, transportation and transportation.