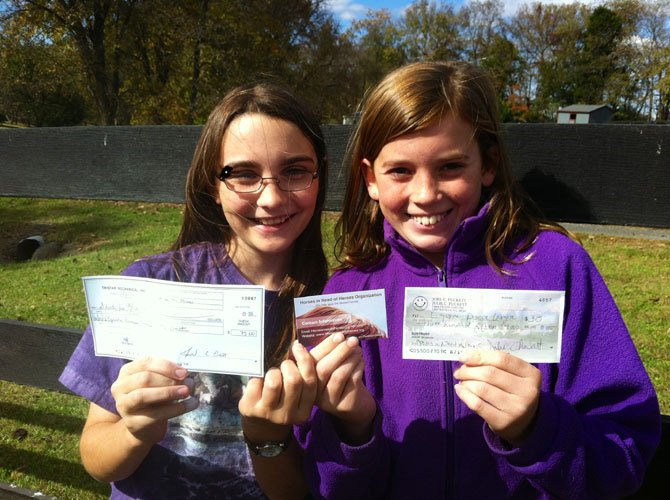 Katie Puckett (left) and Sophia Edwards are excited to hand over $390 to help save abused and neglected horses.
Stories this photo appears in:

Centreville girls benefit equines via charity.
Caring and compassion can reside in people of all ages. Just 13, Centreville's Katie Puckett showed that when she created a charity called Horses in Need of Heroes.