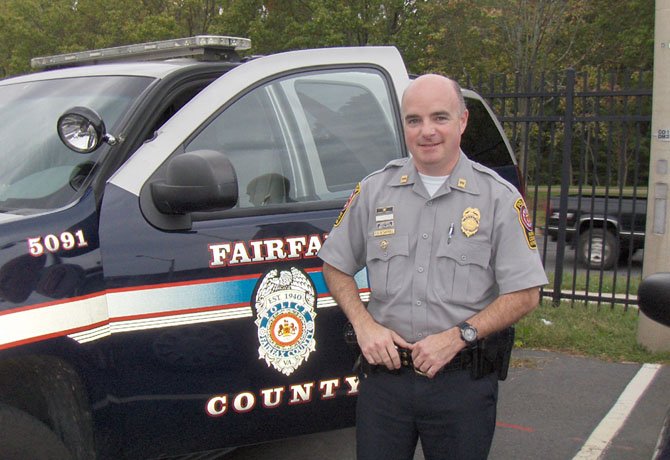 Capt. Ed O'Carroll stands by his police vehicle after work.
Stories this photo appears in:

Sully District police commander glad to be at station's helm.
For police Capt. Ed O'Carroll, taking command of the Sully District Station was like coming home again. He served as a shift supervisor of the evening squad when the station opened in May 2003; and for four months now, he's been in charge.