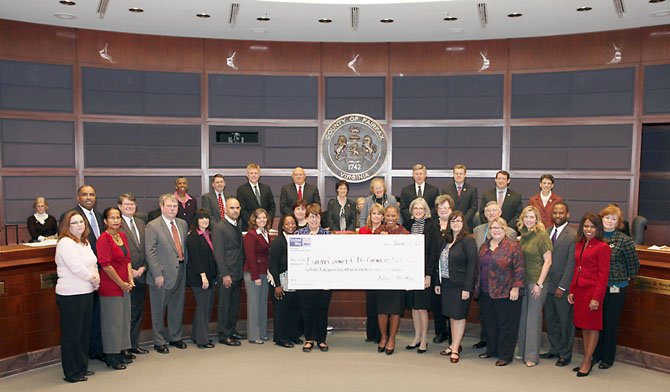 Kelly Brinkley (holding the check on the right), the COO of United Way of the National Capital Area, awards the Community Impact Grant check at the first Fairfax County Board of Supervisors meeting of the year. Surrounding Brinkley are representatives from all the Fairfax/Falls Church grantees.
Stories this photo appears in:

Several nonprofits providing health and education services in Fairfax County were awarded 20 grants totaling $218,360 from the United Way of the National Capital Area (United Way NCA) during the Tuesday, Jan. 1, Board of Supervisors meeting. The funds came through designations to the Fairfax/Falls Church Community Impact Fund in United Way NCA's annual workplace giving campaign.