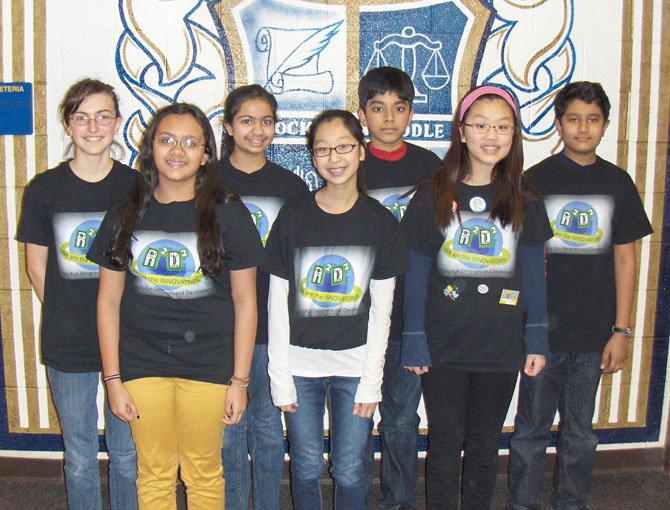 Wearing their team T-shirts and looking forward to the World FIRST Lego League Championship are (from left) Mara Casebeer, Aishani Pal, Medhini Mankale, Kush Mittal, Rachel Hong and Arnav Mehra.

Stories this photo appears in:
Rocky Run students heading to FIRST Lego League championship in St. Louis.
After capturing the FIRST Lego League state championship, Rocky Run's seventh-grade team, R2D2, is ready to take on the world. The five girls and two boys are heading to St. Louis to participate, April 24-27, in the world championship.