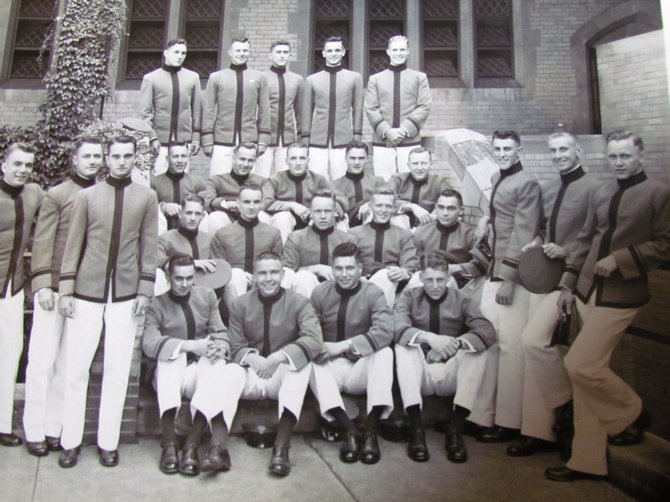 Scott Shipe, who lived in Springfield for 50 years before moving to Greenspring, is pictured second from left (top row) in this photo of West Point Military Academy cadets.
Stories this photo appears in:

As Washington prepares for Presidential Inauguration, Jim Upp, Scott Shipe, and Gray Parks recount their experiences of 64 years ago.
The inauguration of President Truman in 1949 produced many firsts—first to be nationally televised, first to be openly integrated, first to debut the current presidential seal.