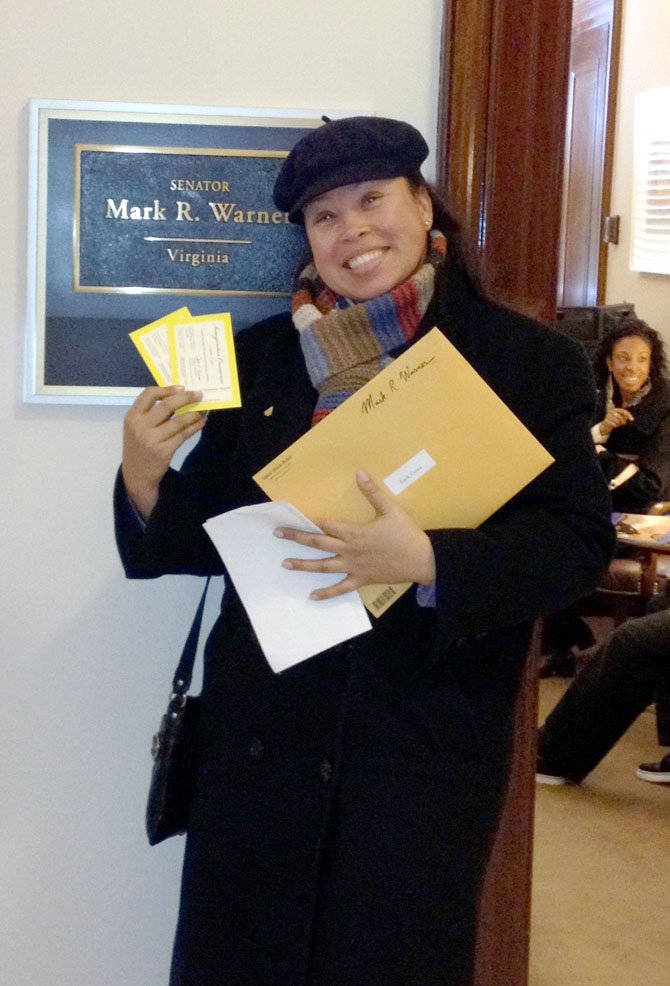 Genea Luck of Alexandria, who got tickets from the office of U.S. Sen. Mark Warner, says she attended the inauguration out of a sense of pride and responsibility.
Stories this photo appears in:

Many brave crowds to witness history.
Local residents were among the hundreds of thousands who left their homes on a cold winter holiday, Jan. 21, to brave packed Metro trains and slow-moving security check points for a chance to celebrate and witness President Barack Obama's second inauguration.