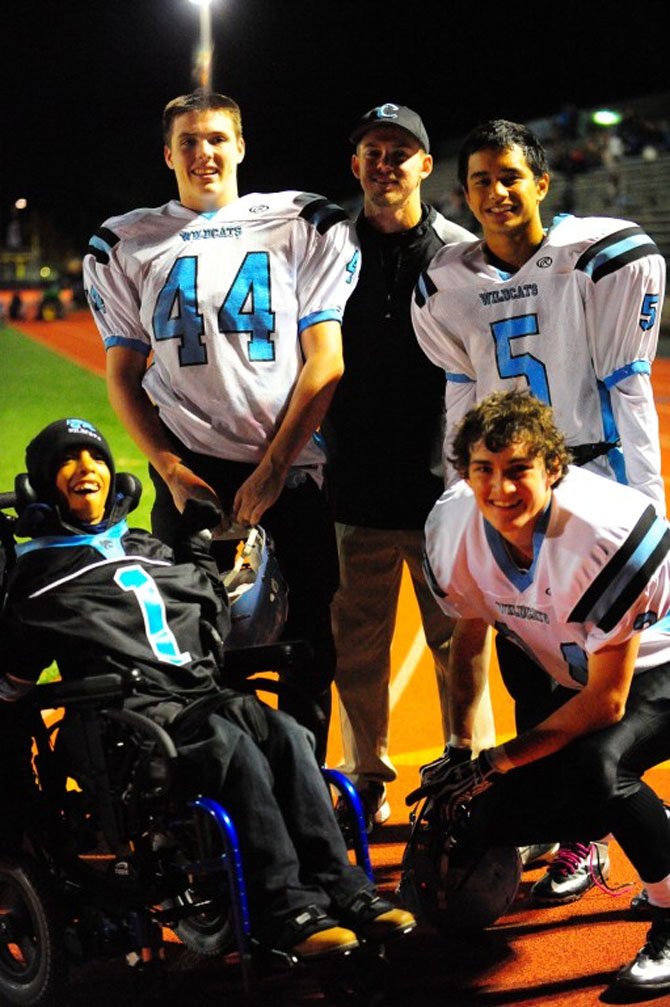 After Centreville's undefeated freshman football team won its last game of this season, Juwaan posed with one of the coaches, Chris Barron, plus players (from left) Brett Clark, David Leckie and Zach Kehoe.
Stories this photo appears in:

Centreville High football players mean the world to Juwaan.
Juwaan Espinal, 15, was born with cerebral palsy and is wheelchair-bound. But that doesn't mean he can't live a life as full of joy and meaning as possible.