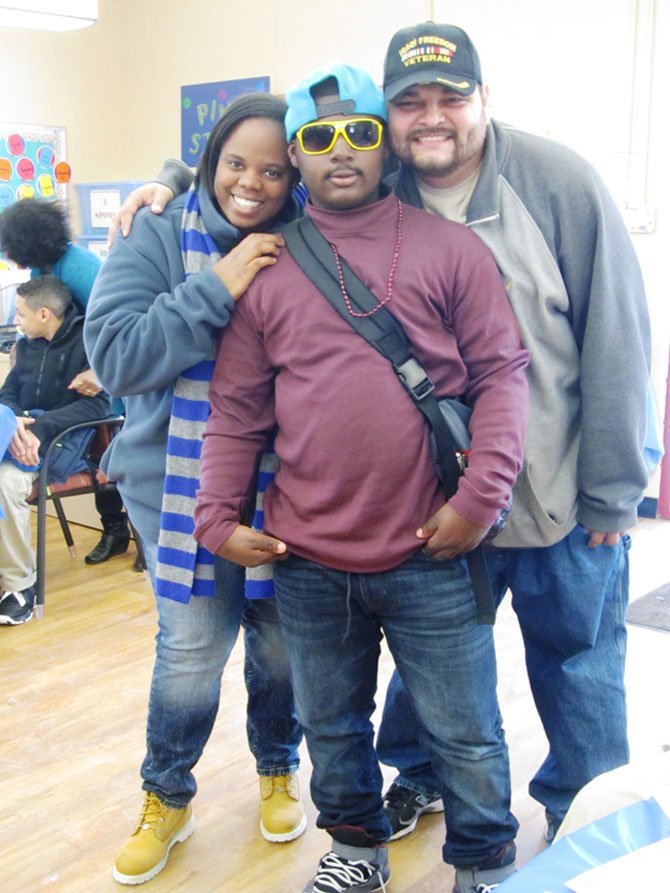 Stanton (center) with his adoptive parents Mike and Freda Delgado of Fairfax during Fairfax Families4Kids National Mentoring Month Celebration on Saturday, Jan. 26, at the Pinn Center in Fairfax. "This isn't easy, but you can't give up. Michael and I always say to Stanton that no matter what, we're not giving up on you," Freda said.
Stories this photo appears in:
Fairfax County mentors celebrated during National Mentor Month.
Can we get an "amen?" The joyful noise coming from the David R. Pinn Center in Fairfax on Saturday wasn't a gospel revival, but it was just as inspiring and enlightening.