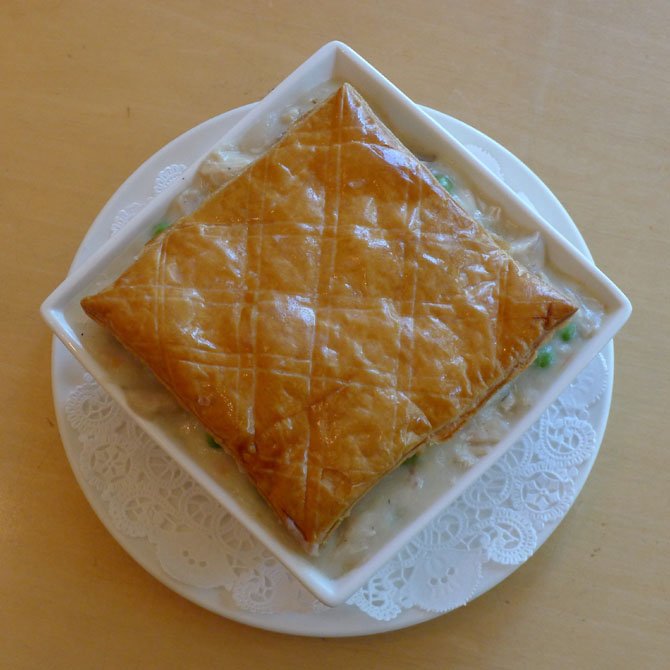 Chicken potpie, a favorite meal of Potomac, Md., area Chef Susan Limb, owner of Praline Bakery and Bistro in Bethesda, Md.
Stories this photo appears in:
Easy and tasty ideas for winter meals.
The stove is fired-up, a sauté pan is sizzling and the thud of a steel knife blade hitting a wooden chopping block fills the air along with the woodsy aroma of fresh thyme. The temperature outside is frigid, but the kitchen feels like an inferno as Chef Kristen Robinson drives a knife though a fennel bulb, kale leaves and a tough-skinned butternut squash with staccato succession.