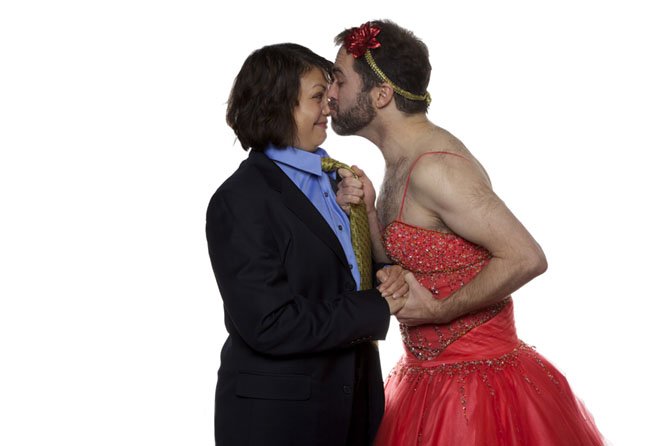 Toni Rai Salmi (as Dorothy Churthbert) and Matthew Pauli (as Miles Churthbert) in the Hub Theater's production of "Act a Lady."
Stories this photo appears in:
Hub Theater to present "Act a Lady."
There are tough times in a small Prohibition-era Midwestern town. What is to be done to keep everyone and everything going? Well, in the Hub Theater's next production, "Act a Lady," the townsfolk come together to explore their lives in rather unexpected ways. Even gender gets exuberantly blurred. And there is even hip accordion music.