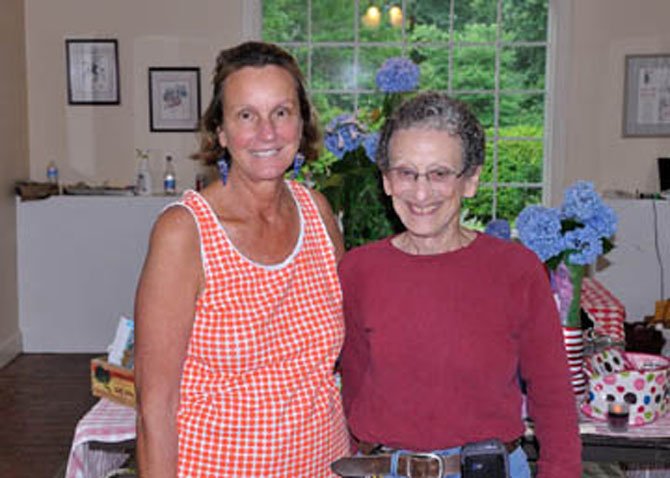 Gale Curcio and Nina Tisara masterminded the Friday event at the historic Hollin Hall home on Windmill Lane.
Stories this photo appears in:

A marketplace for community businesses.
Gale Curcio and Nina Tisara have collaborated to organize, promote, and manage what they said was a much needed new community venue for small businesses. Nestled in Mason Hill's community at the highest elevation point in southern Fairfax County, the historic Hollin Hall building on Windmill lane fulfills their vision of a new community market and meeting place.