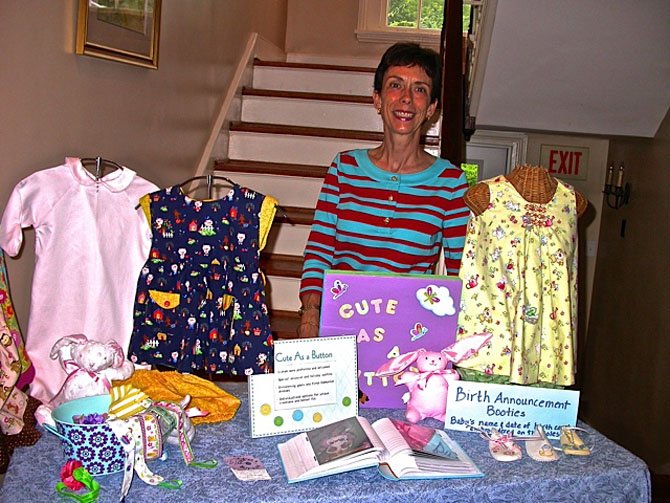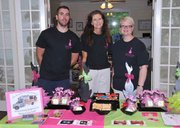 Mount Vernon — Gale Curcio and Nina Tisara have collaborated to organize, promote, and manage what they said was a much needed new community venue for small businesses. Nestled in Mason Hill's community at the highest elevation point in southern Fairfax County, the historic Hollin Hall building on Windmill lane fulfills their vision of a new community market and meeting place.
Launched on Friday, June 28, "A Friday Affair" attracted more than 100 people which, according to Curcio, "far exceeded our expectations."
.The second such event is scheduled for Friday afternoon, July 26. "There is a waiting list of 200 vendors in the Alexandria City Farmer's Market ready to display their products or services and this venue is a wonderful use of a beautiful site that we anticipate they will be interested in," Curcio said. "For the next event we expect to double both the number of vendors as well as the number of attendees. We have also been in touch with the Mount Vernon Farmer's Market coordinator which doesn't currently accept arts and craft vendors."
A dozen vendors presenting their products or services ranged from flowers vendor to jewelry.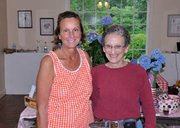 Jordan Wright said, "This is a terrific mix of small businesses, artists, and artisans. The excitement confirms that people really like to meet their local business owners face to face. The effect is a benefit to everyone; church, vendors, and the Mount Vernon community. I can't wait to see who will be at the next month's event."
More
Contact Gale Curcio for more information about attending or registering as a vendor at the Hollin Hall Friday Affair, by calling her at 202-256-5332.
Participating vendors included: Alexandria Pastry; Barkley Square, Kristina Robertson dog biscuits and other items; Bucket List Boutique, Gale Curcio vintage items; Cathy Harl Jewelry; Cute as a Button, girl's dresses; Sara Gorman's Pillbags; Seahorse Designs, JJ Hogan stationery; Taylor Naughton, custom-made purses; Tisara Photography, Mosaic art and photographs by Nina Tisara and Steven Halperson; WallyWorld Flowers; Lynn Alsmeyer-Johnson vintage glass, and Linda Benson dog fitness.