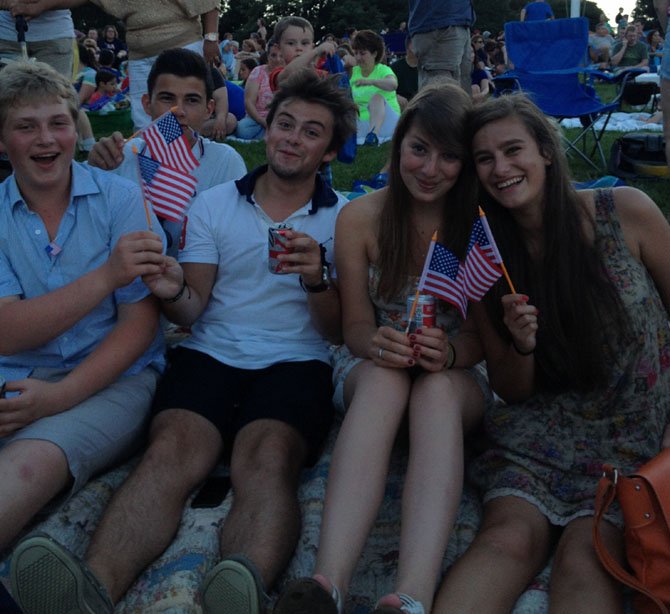 French high school students Pierre Salvi, Paul Lefevre, Lise Mourtier and Mathilde Tremen celebrate Independence Day with their Alexandrian hosts at Fort Myer in Arlington.
Stories this photo appears in:
Sister city high school exchange focuses on culture, national independence days
The U.S. and France have deep historic connections. The French provided assistance during the American War of Independence, and the Americans played a vital role in the liberation of occupied France during WWII. In an effort to deepen ties of friendship, Alexandria and her French sister city Caen have restarted a month-long high school exchange program with a focus on cultural understanding.