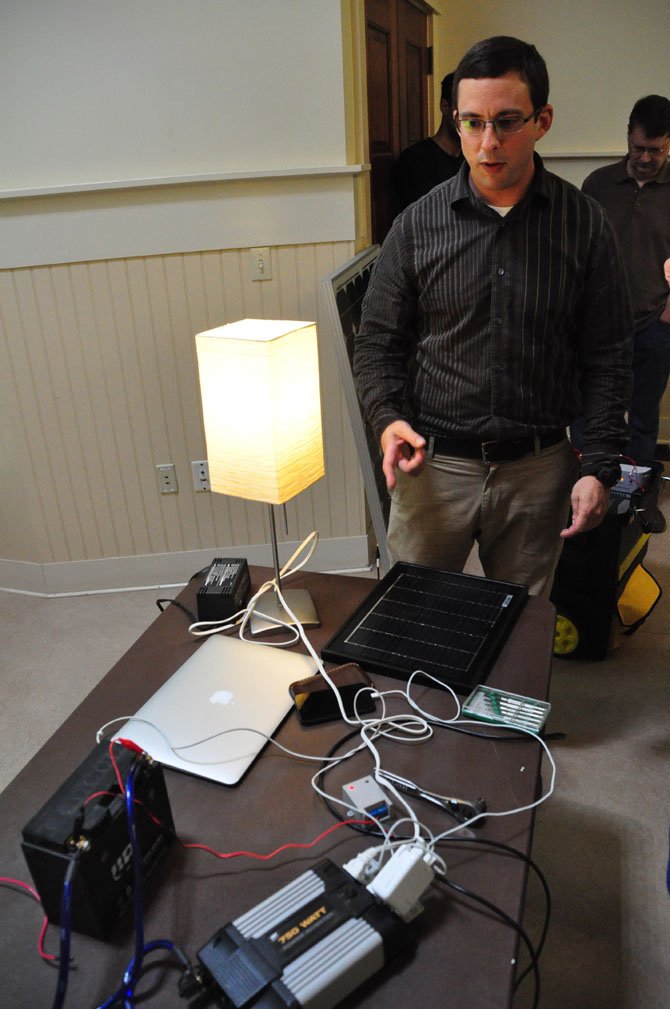 Jon Mills shows off the parts of a solar powered generator that he built, which is powering a cell phone, lamp and laptop computer during the Reston Energy Fair Sunday, July 14.
Stories this photo appears in:

Alternative energy on display at Reston fair.
Environmental enthusiasts from Reston and beyond gathered at the Walker Nature Education Center Sunday, July 14, for the first Reston Energy Fair.