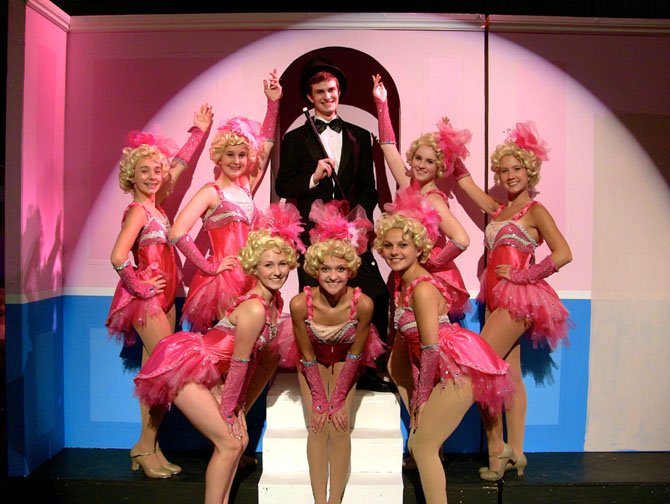 TJ Vinsavich as accountant Leo Bloom surrounded by showgirls (in no particular order) Sarah Damers, Samantha Dempsey, Shaina Greenberg, Jordan McEachin, Meredith Mehegan, Rebecca Shirley and Nora Winsler.
Stories this photo appears in:

Westfield Summer Stage Presents 'The Producers'
With a cast and crew of more than 100, Westfield Summer Stage presents the musical that won more Tony awards than any other show in Broadway history, "The Producers." The curtain rises Friday-Saturday, July 19-20 and July 26-27, at 7:30 p.m.; and Sunday, July 21, at 2 p.m., at Westfield High, 4700 Stonecroft Blvd., Chantilly. Seats are reserved; tickets are $12 at www.westfieldtheatreboosters.com and $15 at the door.