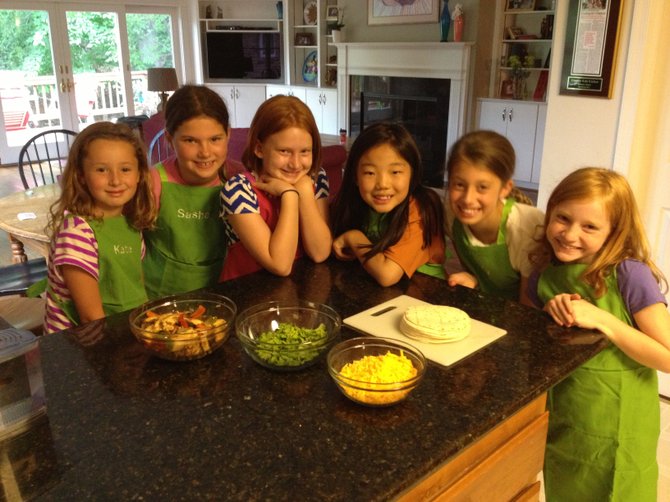 From left: Katie King, Sasha Fedorchak, Lucy Rogers, Eliza Grace Ulmer, Haley King and Grace Griffin prepare to cook in Arlington, Va. Local culinary enthusiasts say there are an abundance of healthy summer treats that can be made at home.
Stories this photo appears in:

Local chefs offer recipes for refreshing, healthy snacks to keep kids satisfied during vacation.
Enticing children to forgo strawberry-flavored candy and choose fresh fruit in its natural form can be challenging. After all, lemonade, popsicles and cookies with milk are considered summertime classics.