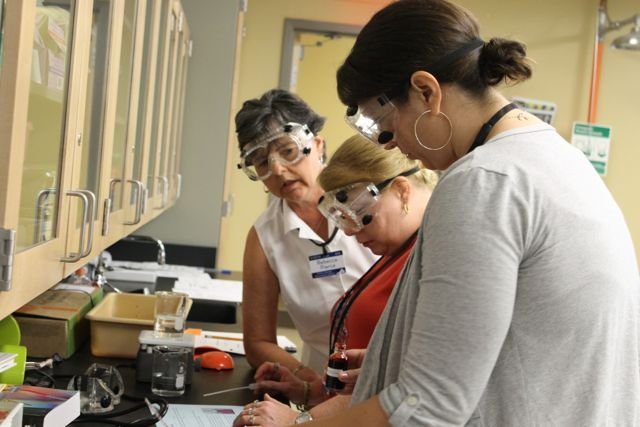 From left: Rebecca Pierce, Terri Kidwell and Amy Hurley, all teachers at Willow Springs Elementary School in Fairfax, attend the VISTA Elementary Science Institute. They are planning to bring the VISTA teaching methods back to their fourth, fifth and sixth grade classrooms during the school year.
Stories this photo appears in:

There's something for everyone at GMU's VISTA science camp.
The thought of spending a summer immersed in science and math assignments is likely to make many students cringe. However, some Northern Virginia children are embracing the idea with a summer camp filled with projects that run the gamut from baking cookies in a solar oven to building a model roller coaster.