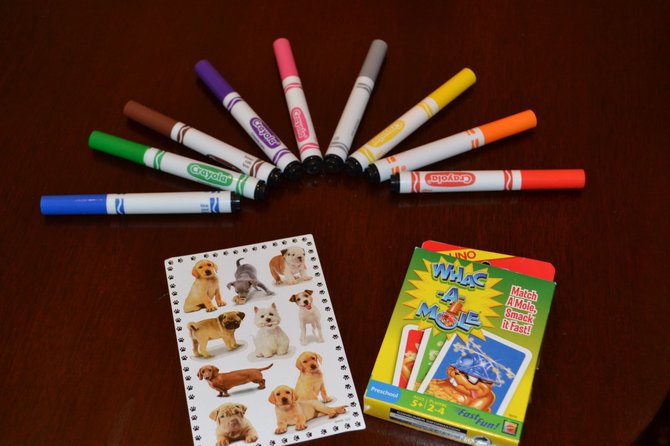 When packaged creatively, flashcards, stickers, paper and crayons can entertain children during long trips.
Stories this photo appears in:

Experts offer creative ideas for filling time during long summer trips.
Packing up the car and leaving town for a summer vacation is an opportunity to spend time relaxing with family and friends. Getting to those destinations, however, can be grueling, especially when summer treks mean enduring long hours on the road. This is especially true for children.