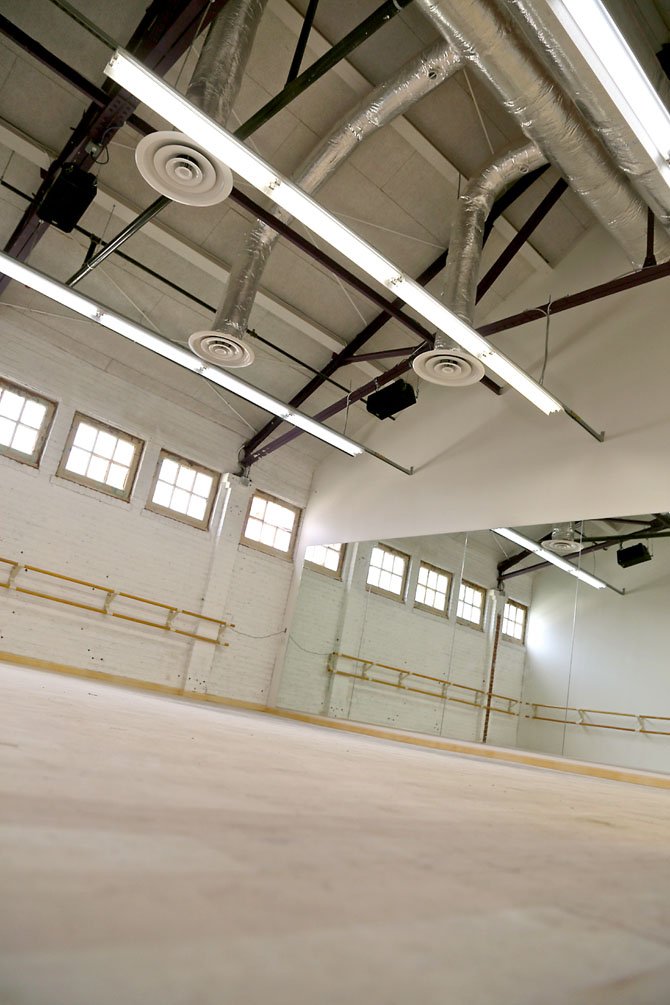 This MSA dance studio in Workhouse Building W-4 is part of the campus transformation into a performing arts high school.
Stories this photo appears in:
Programs offer artistic balance to campus, financial assistance to Lorton Arts Foundation.
Metropolitan School of the Arts President and Founder Melissa Dobbs saw the news as a call for help, and a blessing of an opportunity: In mid-June, 2012, a story appeared in the newspaper explaining that the Workhouse Arts Center in Lorton was in a financial crisis.