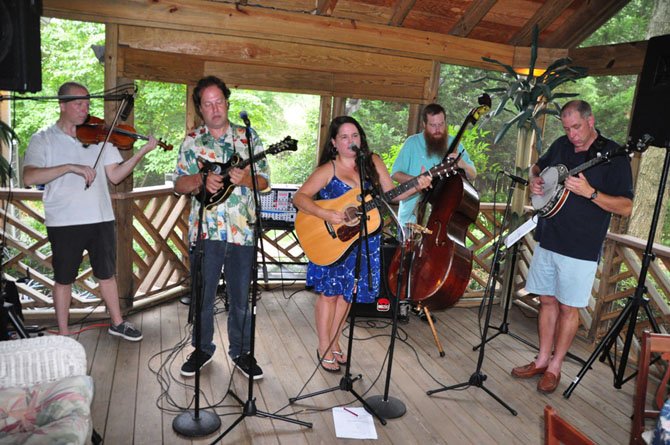 Members of the Rogue Farmers perform at a fundraiser for the McLean Orchestra Sunday, July 21.
Stories this photo appears in:

Supporters of McLean Orchestra gather at McLean residence.
Supporters and friends of the McLean Orchestra came together Sunday, July 20 to re-affirm the commitment they've made to the organization, and to look forward to their upcoming "Season of Festivity," which will begin this fall. Ann Page, past president and board member, hosted several dozen supporters at her McLean home.