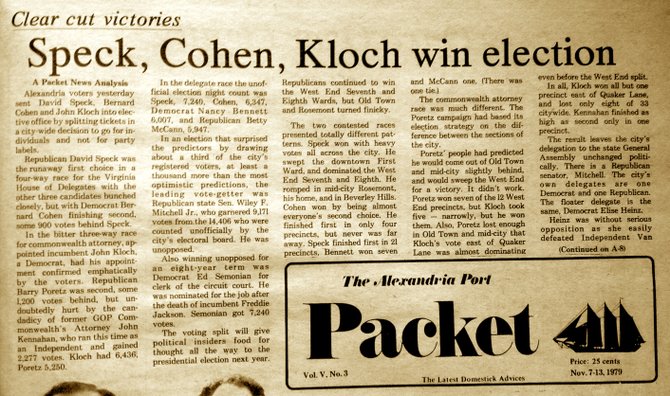 Back in 1979, the resignation of William Cowhig produced a whopper of a race for commonwealth's attorney. This year, there's no competition.
Stories this photo appears in:

No Democrat challenges Bryan Porter in primary; no Republican steps forward for general.
Back in 1979, the competition to become Alexandria's next commonwealth's attorney was fierce.