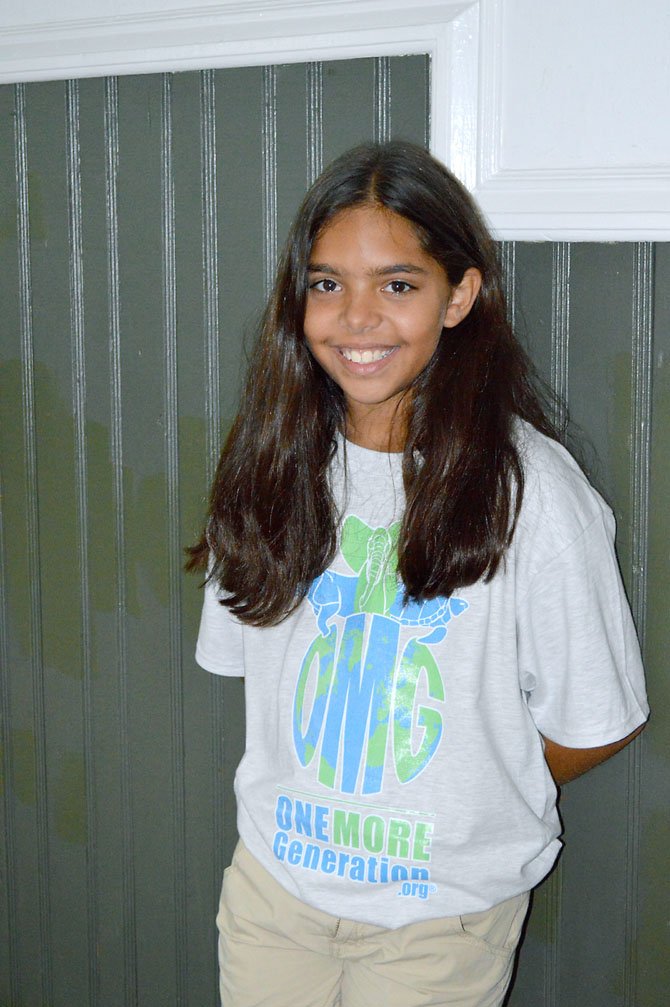 Hannah Testa wearing her One More Generation T-shirt.
Stories this photo appears in:
Fifth grade environmental activist visits Reston.
Last Tuesday, 10-year-old Hannah Testa came to Reston to meet with Robert Simon, the founder of Reston, and to give presentations on the plight of the rhinos in South Africa. Hannah has single-handedly collected over 1,600 petitions for this cause and works diligently to educate children and adults about the need to protect the environment.