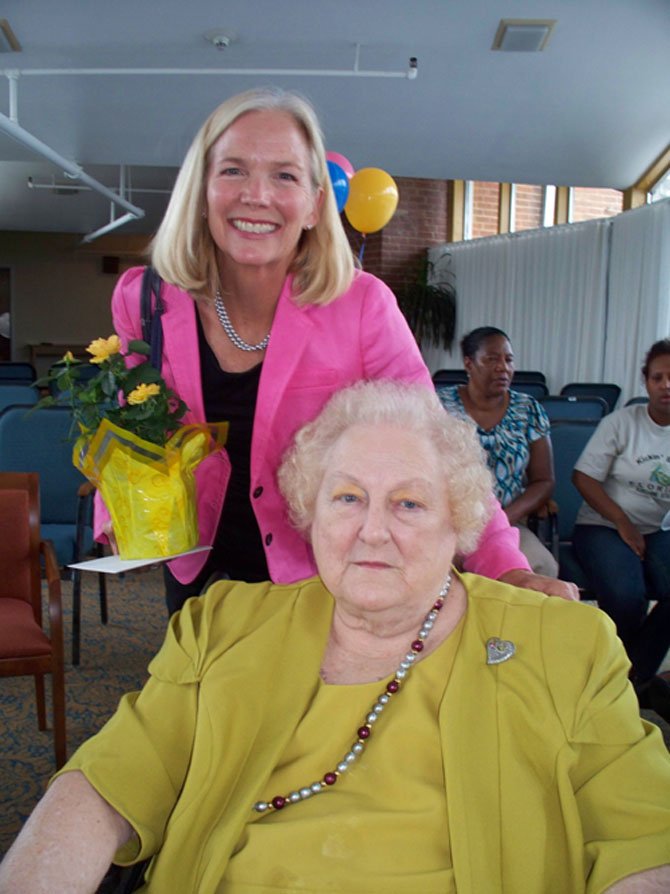 Lillian Parker with Sarah Drexler, SSA's Friendly Visitor coordinator.
Stories this photo appears in:
Senior Services of Alexandria
The Hermitage Assisted Living Facility in Alexandria is home for many of Alexandria's seniors. On July 2, one of its residents celebrated a birthday with lively music, festive foods and of course a special birthday cake. Mrs. Lillian Parker, a long-time resident of the Hermitage, celebrated her special day with her family, including two of her daughters and granddaughter, a room full of friends and special guests.