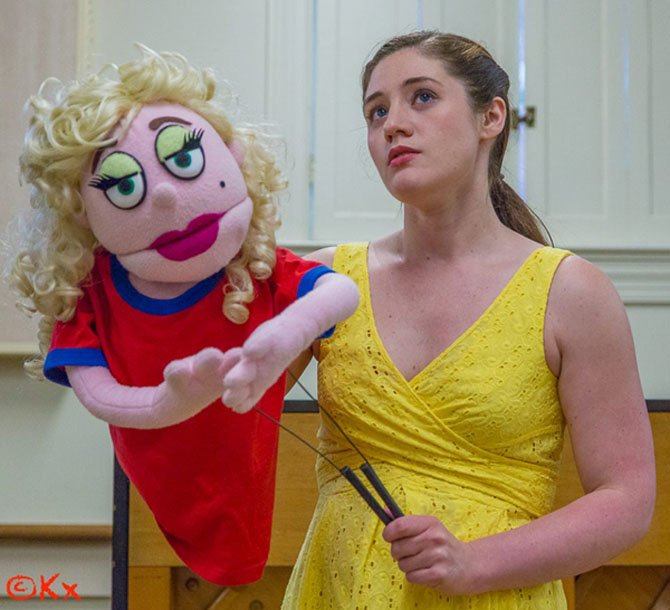 Claire O'Brien as Lucy the Slut.
Stories this photo appears in:

LTA musical to benefit local animal charities.
With an abundant use of profanity and episodes of "full puppet nudity," the Tony Award-winning musical "Avenue Q" is not the usual fare from The Little Theatre of Alexandria. But when the storied theater company debuts the Sesame Street-style show July 27, each performance will serve as a fundraiser for several local animal charities.