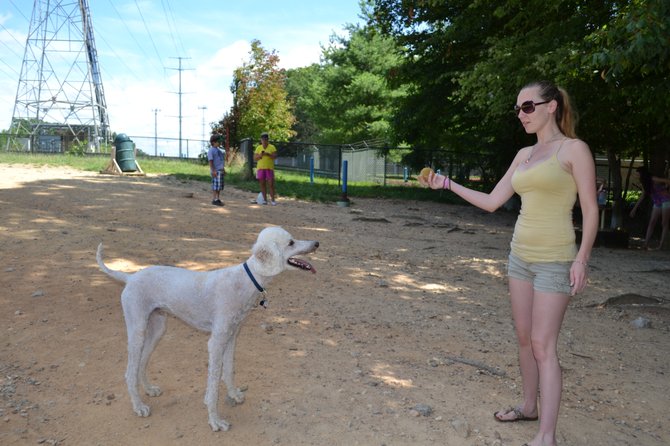 Katie Elie of Lorton gets ready to launch a tennis ball for Thor to retrieve at the South Run Dog Park.
Stories this photo appears in:

Pet owners cherish their companions, large and small.
Fairfax County is characterized by many interesting people. It is also characterized by these people's equally interesting pets.