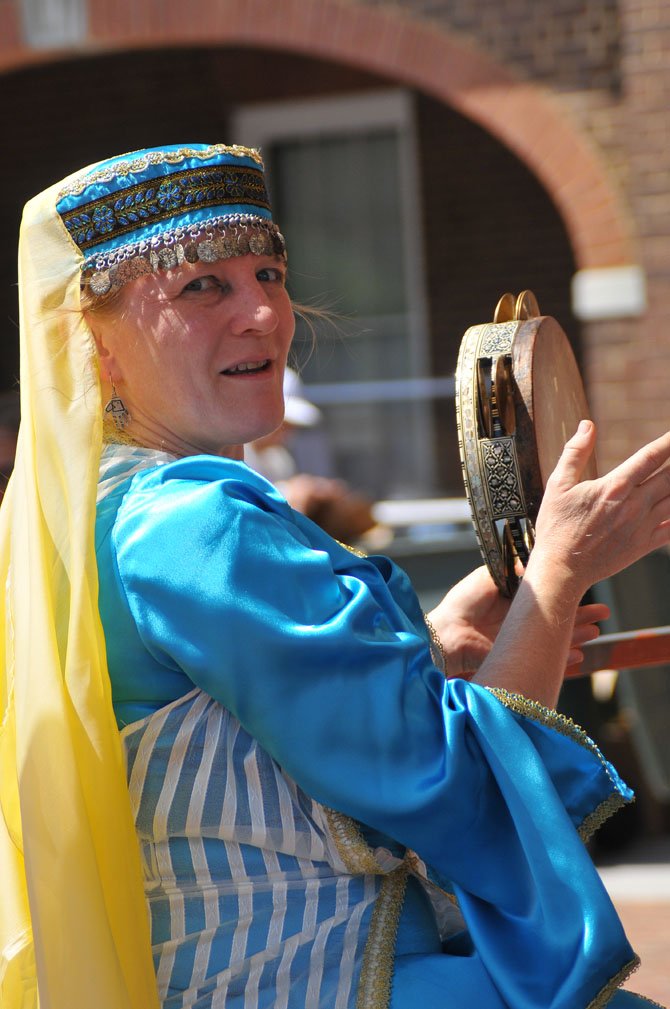 Cindy Ryan plays with percussion instruments — dumbeg, rigg and droll — on stage at the 21st annual Alexandria Armenian Festival on Saturday afternoon, June 1, in Market Square. More photos, page 6.

Stories this photo appears in:
A sampling of some of the cherished, annual events of the county.
Upcoming events in the county.